What is PlanMan?
PlanMan is a project management system aimed at the planning industry that allows you to free up time spent on administrative tasks, enabling more time to be spent on chargeable work.

PlanMan isn't limited to project management though, it brings all of your daily activities into one place, from helping you organise your calendar, to keeping on top of enquiries, quotes and invoicing.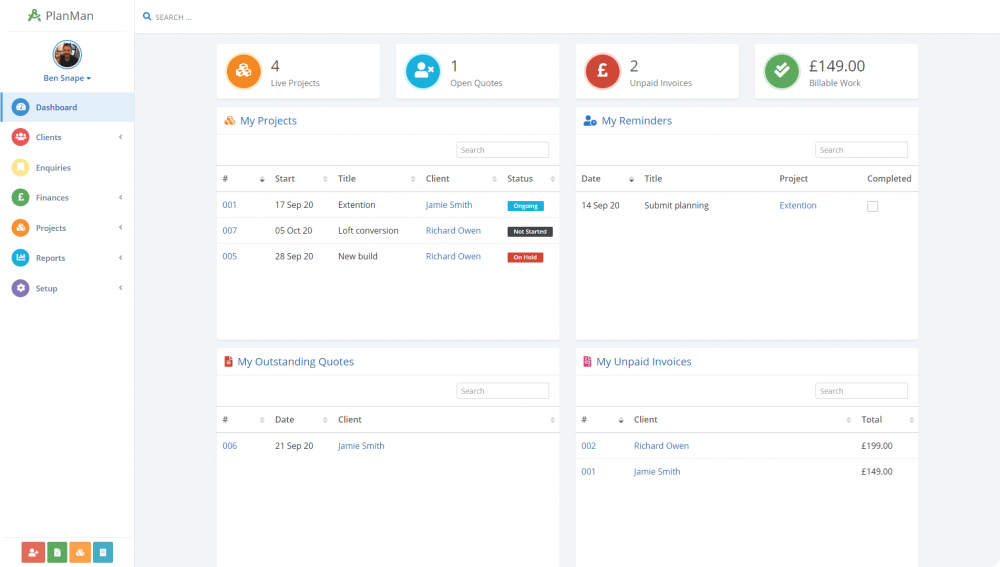 PlanMan offers three different pricing plans. Starter, Standard and Premium allowing you to choose the plan that is right for your business.

Starter Plan

The starter plan comes with the following features:

Unlimited clients


Unlimited quotes


Unlimited projects


Unlimited invoices


Up to 5 users


5Gb Storage

Standard Plan

The standard plan comes with everything in the starter plan except:

Up to 20 users


10Gb storage

Premium Plan

The premium plan comes with everything in the standard plan except:

Up to 50 users


15Gb storage

See the current prices here.