User Management
To add users, go to "Setup > Users" then click on the plus icon at the top right above the table.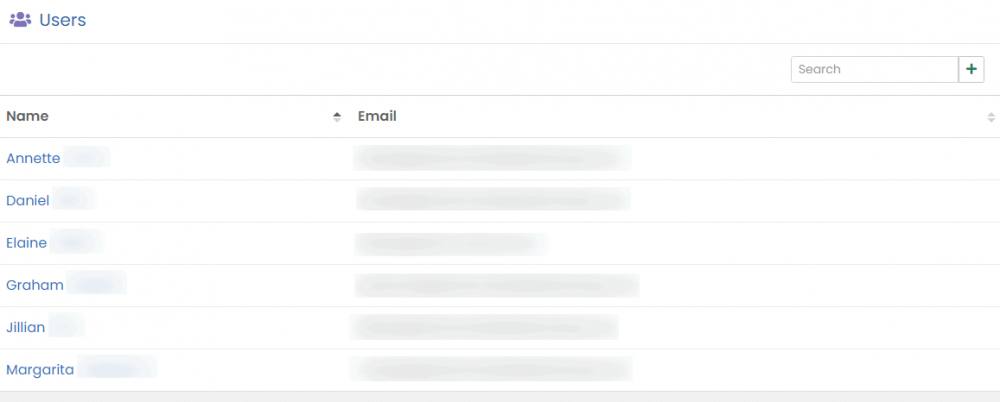 Permission groups allow you to set which users are able to perform which actions in PlanMan, such as add, edit and delete items. When you sign up for a free 30-day trial, you are automatically added to the Administrator group. Users in the Administrator group have access to everything.

Group Permissions

The permissions that you can currently set are as follows:

Add clients


Update clients


Delete clients


Add invoices


Update invoices


Delete invoices


Add projects


Update projects


Delete projects


Add quotes


Update quotes


Delete quotes


Add purchase invoices


Update purchase invoices


Delete purchase invoices


Add suppliers


Update suppliers


Delete suppliers


Authorise expenses


Update enquiries


Delete enquiries


Manage leave requests


View expenses


Run invoice reports


Run time recording reports


Delete project stages


Add users


Update users


Delete other user calendar events

Adding Users to Permission Groups

To add a user to a permission group, go to "Setup > Users" then click on their name. Under the Permission Groups section, click on the plus button and select the group to add them to, then click the Update User button.


To remove a user from a permission group, click the red bin icon.

To further secure your logins, you can enable 2 factor authentication. To do this, view your account page by clicking your name at the top left, then clicking the user icon.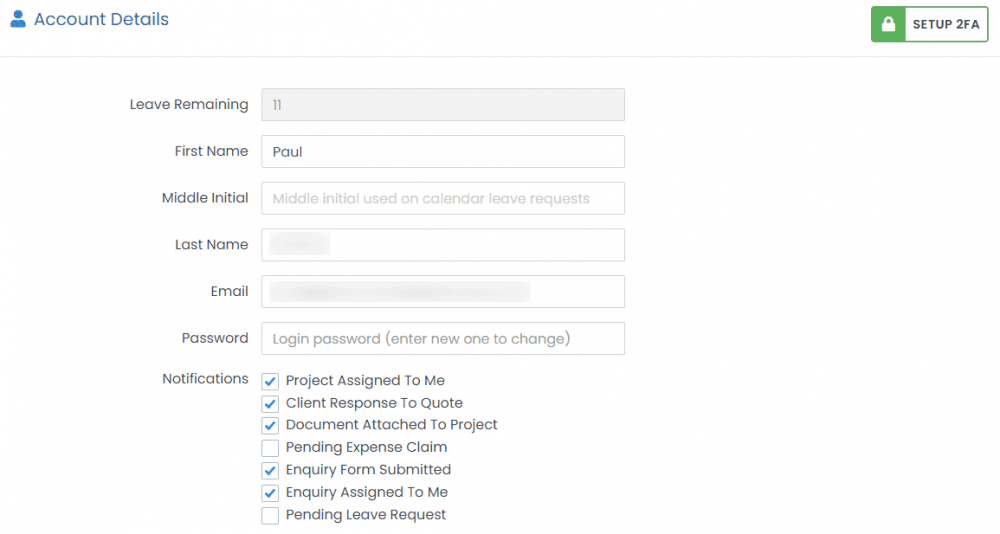 Then click on the SETUP 2FA button at the top right and follow the instructions.

A mobile device with the Google Authenticator (or equivalent) app is required to set up 2FA.