Call Logs
Call logs allow you to log the fact that someone has contacted your office for something. This may be to chase up a project or quote or something of that nature.

When you create a call log, the user you select in the log will receive a notification in their header that a call has been logged for them.


Clicking on the notification icon will list all of the un-actioned calls that have been logged for them.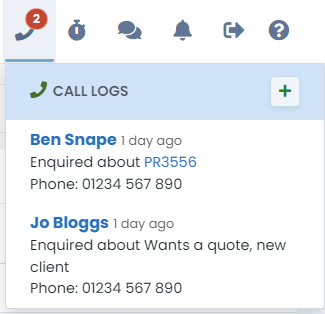 Click on the person's name to view all of the details.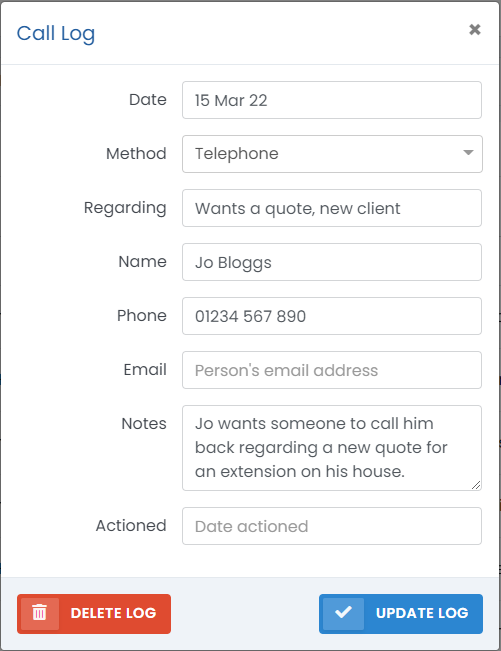 Once you set the "Actioned" date in the call log, it will be removed from your header call log list.

To view all of your call logs, click your name at the top left under the logo and click the call log icon (telephone).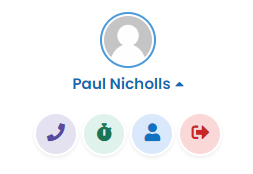 You can also mark calls as being actioned here by clicking on the "Not actioned" text and selecting a date.

For users who have permission to view all user's call logs, there will be a link on the navigation menu below the dashboard link.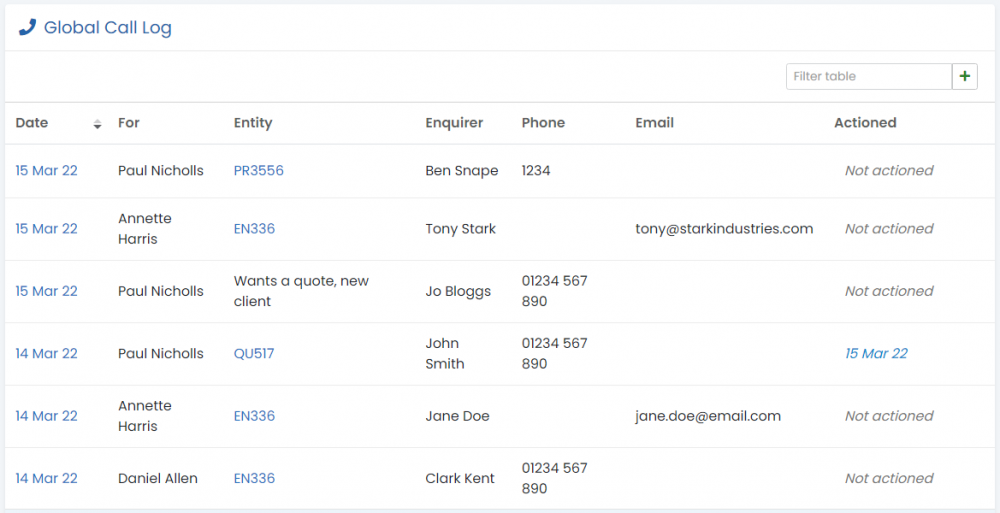 Clicking on the "Not actioned" will allow you to set the actioned date, click on the date to change it.