Workflows
Workflows are a way to set which project stages you want to work on that day or week.

To add an item to your workflow, either click on the "Forecast" figure on your dashboard, or click the workflow icon in the header, then click the green arrow button.

You will be taken to the project stage forecast report.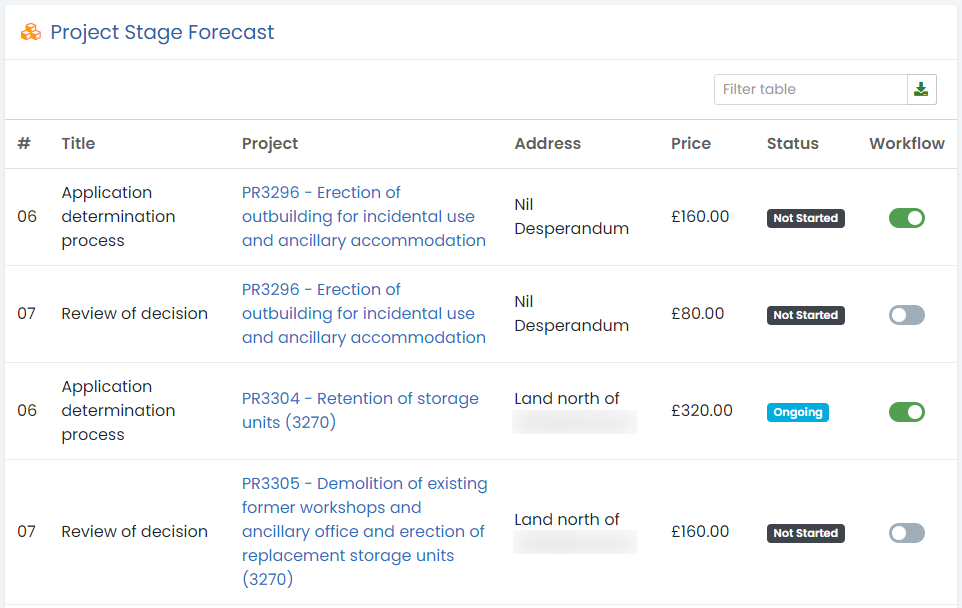 To add a project stage to your workflow, simply click the grey switch in the workflow column and it will turn green. Click it again to remove it from your workflow.

Clicking the workflow icon in the header will list all the project stages you have added to your workflow.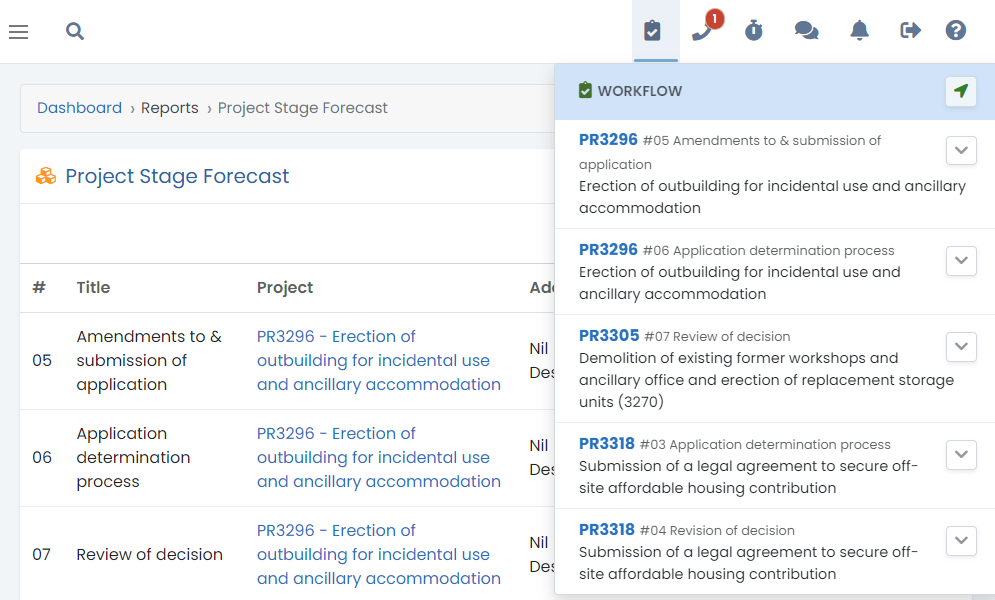 The following information is shown in your workflow list:

Project Number - Click this to view the project


Stage number


Stage title


Project title

Click the grey chevron button and extra fields will appear allowing you to enter a time log for that stage, and remove it from your workflow.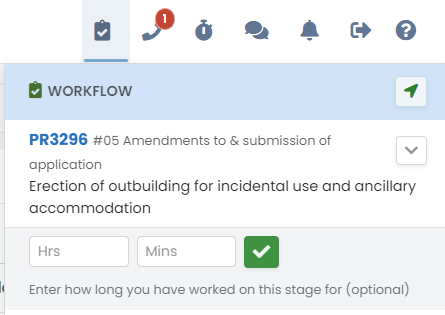 Enter any relevant time worked on this project stage (if applicable) then click the green tick icon and the project stage will be marked as completed, with today's date as the completed date.

If you enter any hours and or minutes, they will be added to a new time log for that project stage with today's date.