Active Quotes
This page lists your active quotes.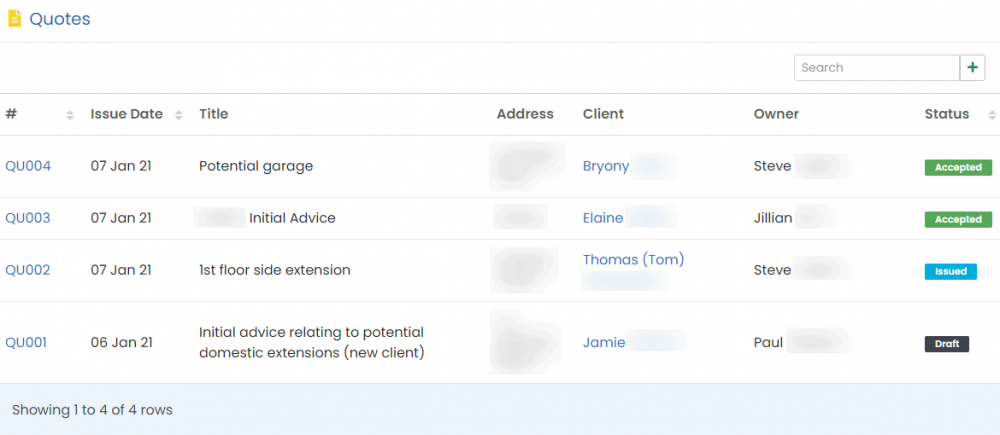 To add a quote, click the plus icon at the top right of the quotes table.

If you have created some project templates, selecting one will copy all of the template stages to the quote once you click the Add Quote button.

To view and or edit a quote, click on the quote number.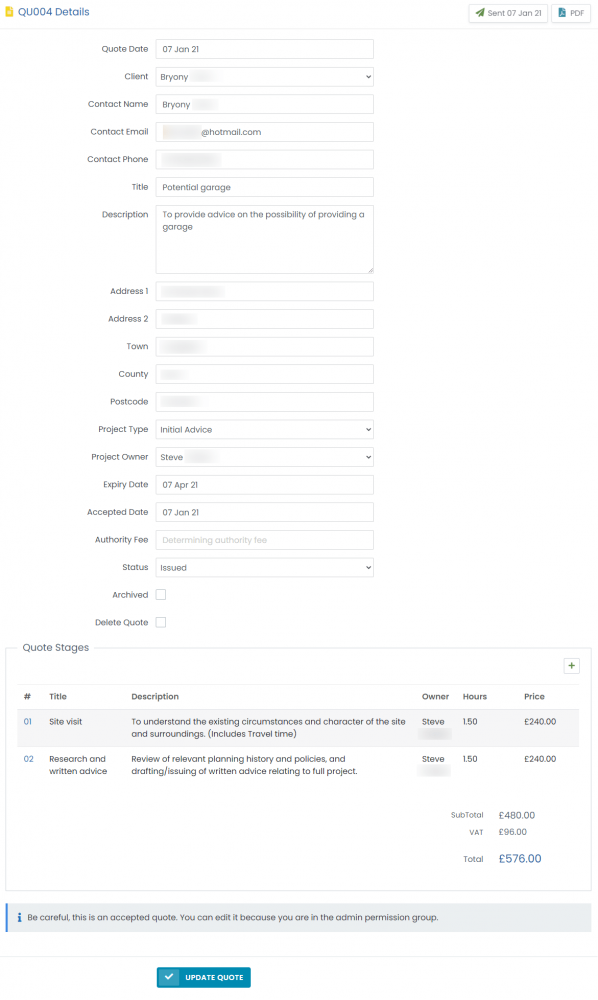 To edit a quote stage, click on the stage number.

If you have already emailed the quote to the client, only Admin users can edit stages at that point.

To email the quote to the client, click on the email button at the top right. To download a PDF version of the quote, click the PDF button at the top right.

When you email a quote to the client, the quote status changes to "Issued". When the client logs in, they can see all of their issued quotes. When they click on one, there is an option at the top to accept it.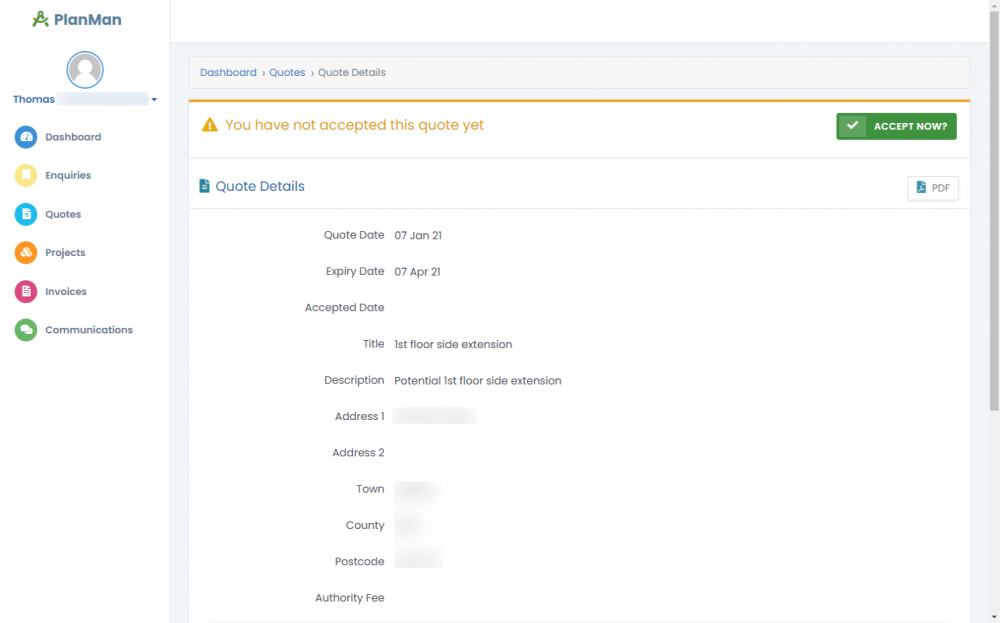 When the client accepts a quote by clicking the "Accept Now" button, PlanMan automatically converts the quote to a project and notifies the quote owner via email.

If you want to manually accept a quote on behalf of the client, view the quote and enter a date in the Accepted Date field, then click the Update Quote button. PlanMan will convert the quote into a project automatically.