Time Recording
To log time against a project stage, you can do it in two different ways.

Click the stopwatch icon at the top right on any page. Select the project and stage you have been working on and enter how many hours and minutes, then click the "Add Time Log" button.

On your dashboard (only applicable for "Project Dashboard), click the "Hours Spent" figure in the "My Ongoing Projects Table" and enter the hours and minutes as above.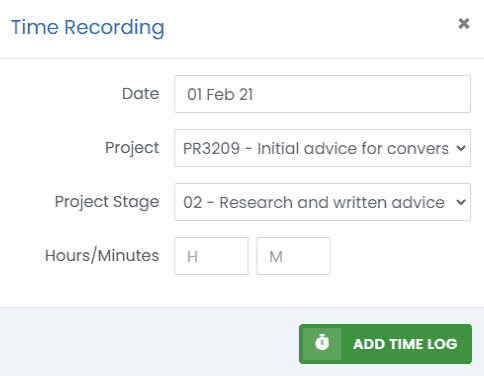 To view your time logs, click your name at the top left, then click the stopwatch icon. Click on a time log date to edit/update/delete.