Invoices
When you create an invoice for a project, they are listed here, as well as the invoices tab of the project in question.


Click on the invoice number to view/edit.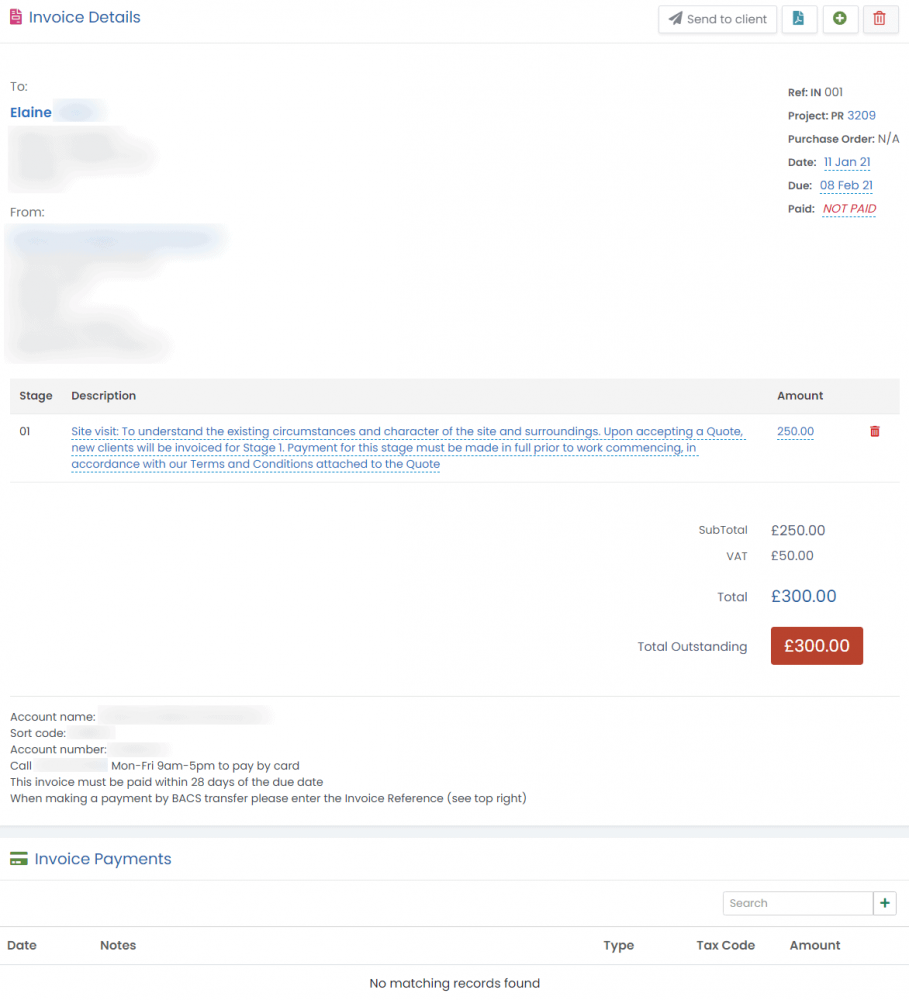 You can edit anything that has a dotted line underneath it, eg invoice date, due date, line item details etc, as long as the invoice is in "Draft" status. As soon as you email the invoice to the client, the status changes to "Not paid". At that point, only admin users can edit the invoice.

To add a line item to an invoice manually, click on the plus icon at the top right.

To add a payment against an invoice, view the invoice and click on the plus button at the top right of the payments table.